Everything about the past year has been unpredictable. Nobody expected that face masks were going to be the hottest new accessory, yet here we are. But with this uncertainty, some things did become certain, such as the knowledge that the way we approach weddings from now on has to change. Anybody who planned a wedding over a year ago will unfortunately have had to either make adjustments, postpone, or cancel their wedding. In light of this, general attitudes towards these magical events have shifted and we will be able to see the effect of this in the wedding trends of 2021. So here is what to expect when approaching the wedding scene this year.
1. Midweek Weddings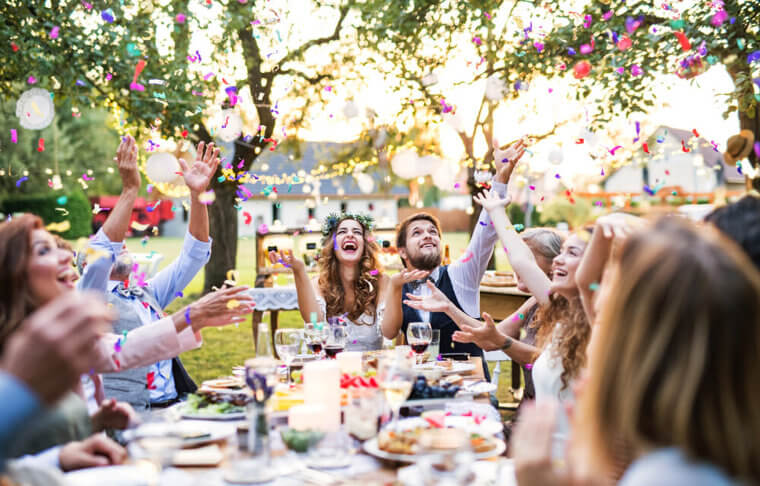 As a result of all of the weddings canceled or postponed last year, space on the weekends for weddings to be held will be limited. That's why a new trend will be weekday weddings, which sounds pretty fun to us. A day off work to dance and enjoy with friends, don't mind if we do. Another plus of this trend is the cost for a midweek wedding tends to be lower than that of a weekend, all the more reason to celebrate.
2. Sustainability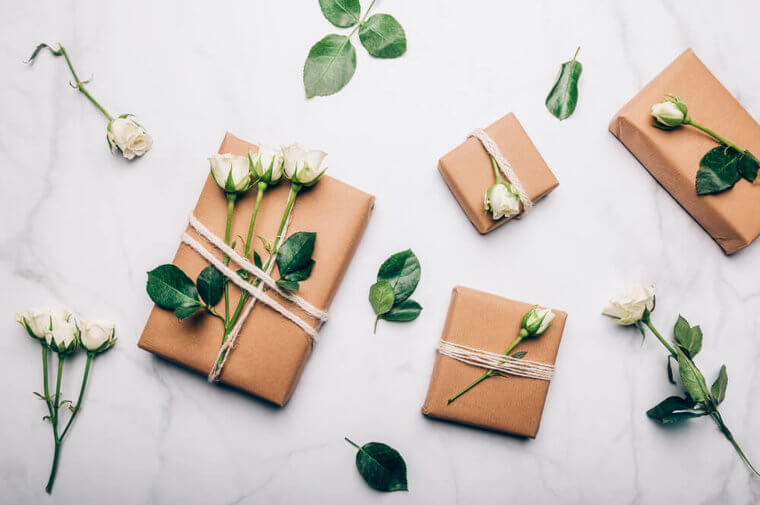 As we move further towards understanding the importance of sustainability and the impact that humans are having on the planet, the way we deal with weddings will shift. Digital invites are set to be more likely, along with options for digital celebrations to be joined. Decorations at the wedding may also reflect this positive trend, with flowers being sourced locally rather than with a carbon footprint, and bamboo disposable plates and cutlery rather than plastic.
3. Adaptable Fashion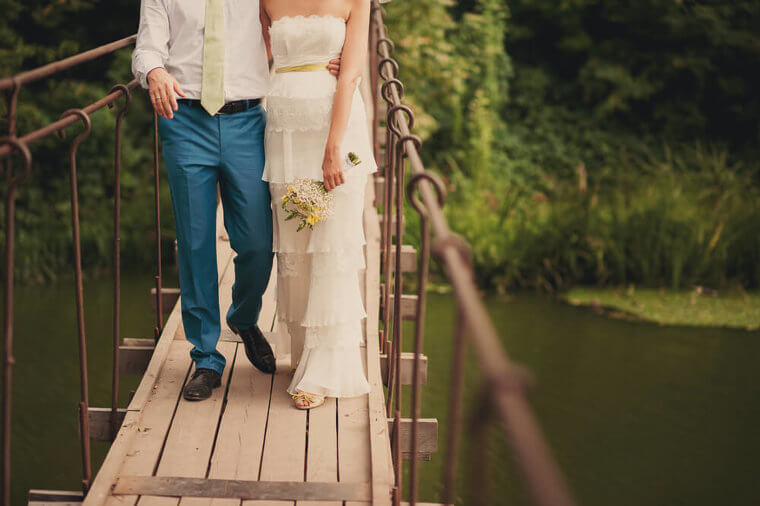 A new 2021 trend we love is the use of transformable clothes. Again, looking to be resourceful and sustainable as we move into this new year, a huge trend is clothes that can be used and styled in more ways than one. This means that a wedding dress can have adjustments built-in so that in a few moments it can be transformed to be worn a completely different way. We love this idea for the bride who will be able to rock a slightly different look at the wedding reception without having to have a full outfit change and get rid of the classic wedding dress vibe.
4. Homemade Style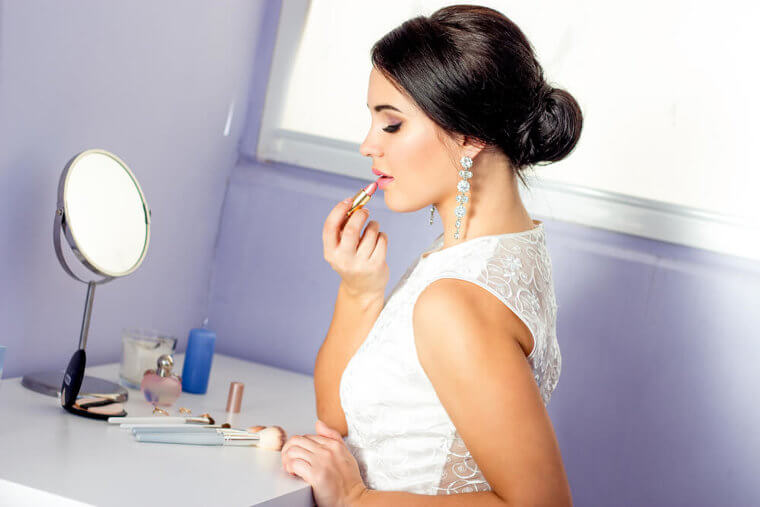 Since there are restrictions on meetings and rehearsals, people involved in the wedding are going to get pretty DIY with the way they style themselves for their weddings. This might mean no makeup artist or hairstylist, as these could be deemed as unnecessary interactions. But don't worry, there are plenty of Youtube tutorials explaining how to create the best wedding looks that suit you perfectly, which also gives you the opportunity to have a few test runs before the big day. Lastly, this is another cost-saving solution that doesn't hurt in the current climate.
5. Micro Weddings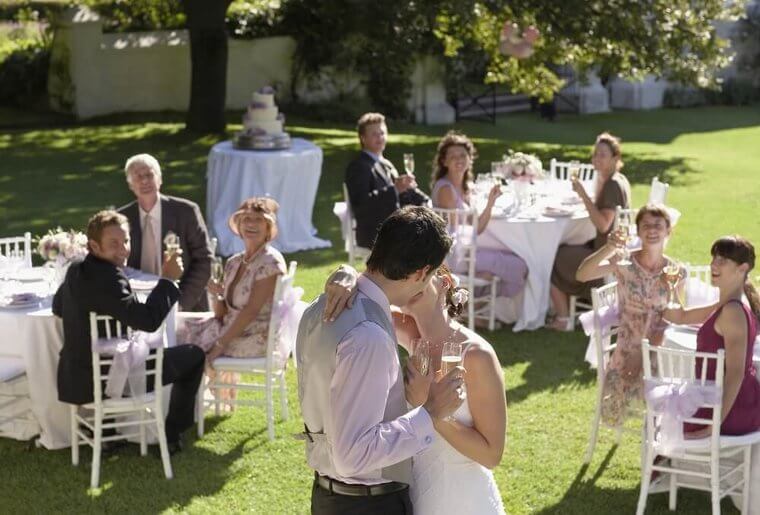 Micro weddings are the new fashion, as it seems to be the wiser option to plan a smaller wedding with a lower number of guests knowing that they will definitely all be able to come and the wedding can go ahead, as opposed to a big one that might get canceled. Having a small guest list and a micro wedding can help to create an intimate, memorable experience with all those in attendance feeling extra special and involved. 
6. Sequel Weddings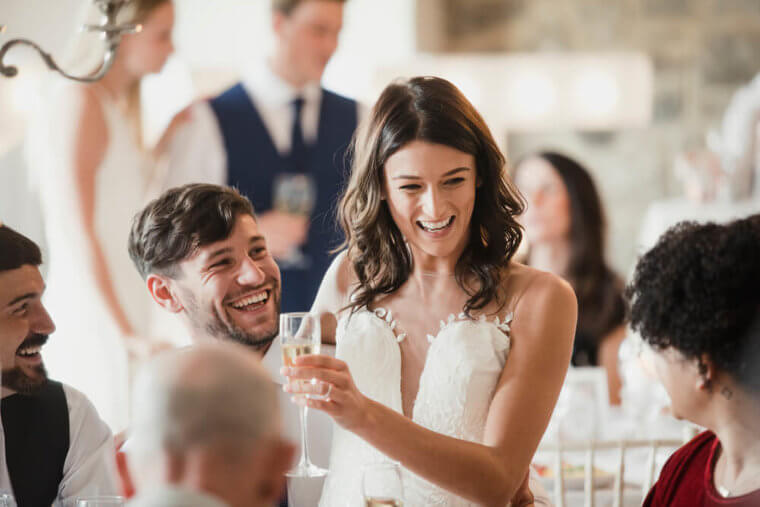 Just because there might have to be adjustments to the wedding this year doesn't mean that the party can't be continued at a later date. Getting married and having the initial ceremony is important to do, and having a micro wedding for this year is the least risky option. But once things have returned to some kind of normality, a sequel wedding where all of the distant friends and family from near and far can also come and celebrate sounds like a lot of fun, and it's not as if people will be turning down party invitations once this is all over.