It's only natural that we each hold a lot of expectations of how a wedding day should turn out; we're only human after all. Many of us have been dreaming about the big day since we were kids after seeing so many portrayals of the magical 'I do' moment in TV and film. So what happens when the expectations are not met? We're here to tell you that you don't need to panic. Rain will not ruin your wedding day, it can even make it even more romantic and it can be a memorable part of the wedding story to tell for years to come. The most important thing is that you are marrying the love of your life and the rest will fall into place. Here are some tips on how to deal with rain on your big day.
1. Be Prepared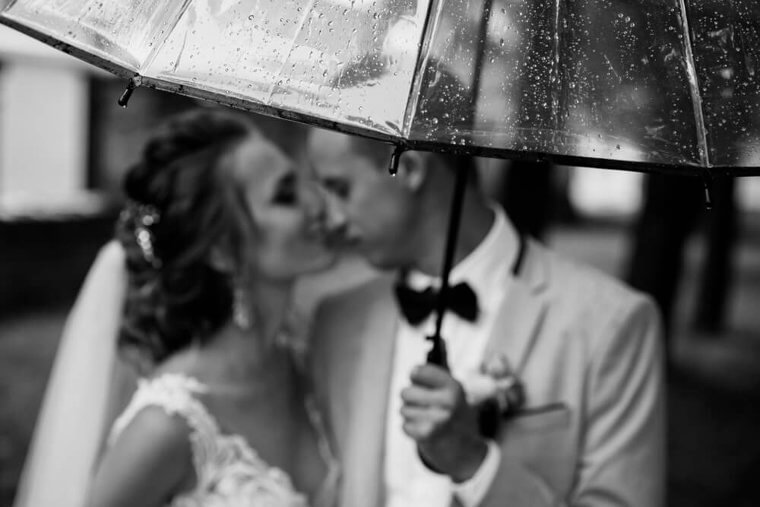 When it comes to all areas of the wedding day, preparation is key. Take note of the place where you're getting married, if it happens in a country where rain is likely around that time of year then you should be prepared for the event that it actually happens. As we all know, we can plan a pretty picnic but we can't predict the weather. So therefore it is key to have the essentials handy: umbrellas and wellington boots. When it comes to wedding day umbrellas, you can get creative with them. Brollies, colorful ones, frilly ones, ones even imprinted with the name of the married couple. These can be great gifts for the wedding guests to take home with them to remember the occasion.
2. Have A Back Up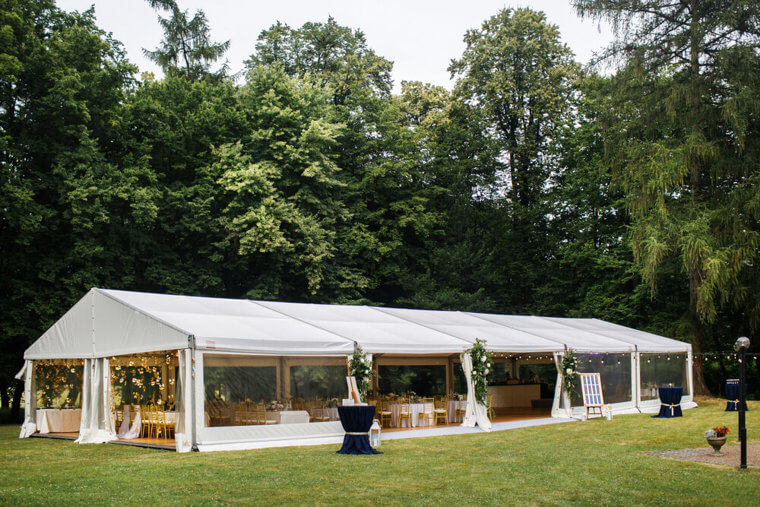 If the wedding ceremony was set to take place outdoors, then there should be some kind of back up option. This could be a gazebo nearby, a small sheltered area of any kind that can be made to look beautiful with fairy lights. Alternatively, the ceremony could be moved indoors to a location where the reception was meant to be held. Either way, as long as there is a covered setting for the magic to take place then that is the most important thing. Ultimately it doesn't matter where exactly it's held, so long as everyone is there, dressed up, and celebrating love.
3. Speak To The Photographers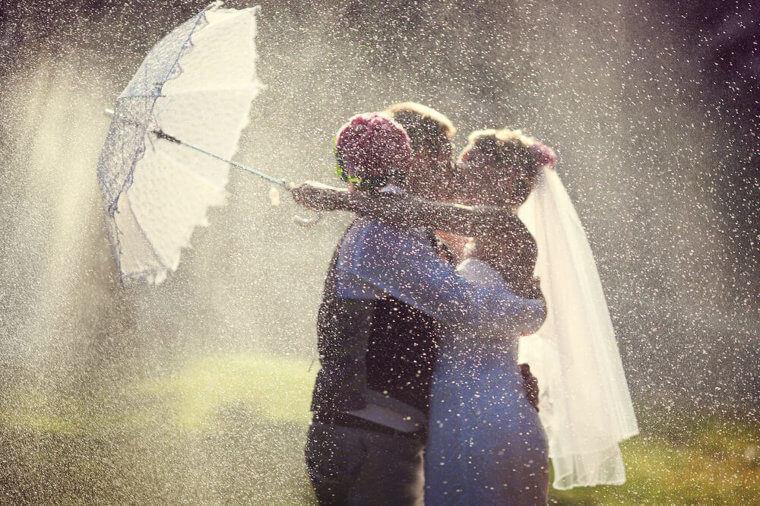 Photographers have been known to state that in many cases they actually prefer a dull day to shoot wedding photos, because it means the sun doesn't get in everyone's eyes and they don't spend all the photos squinting. So in terms of photographs, do not worry! Rain definitely isn't the worst thing that could happen. Make sure you have a chat with the photographers beforehand to see what their plans are for all weather conditions, and then once the day comes relax into it. Photographs can be taken indoors or outdoors, the professionals know what they're doing. Plus, who wouldn't love a wedding photo where the husband and wife are kissing in the pouring rain? Sounds pretty dang romantic to us.
4. Wardrobe Situation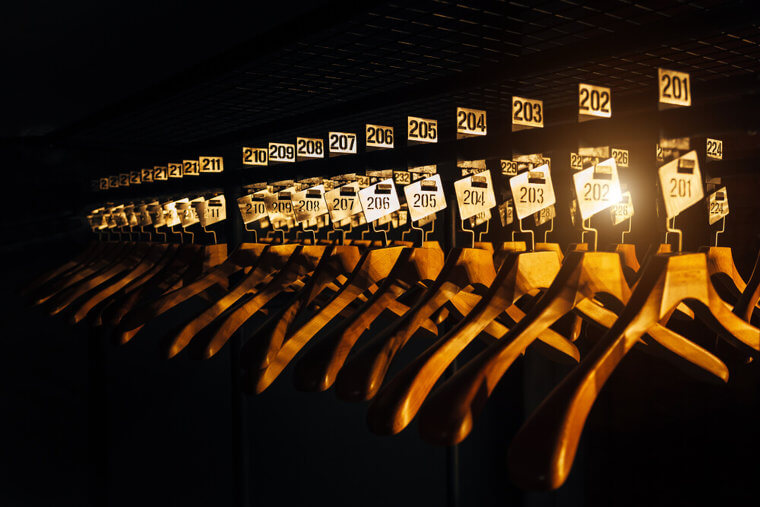 If however, caution is thrown to the wind and the couple have their photo taken in the rain, it's probably best to have a dry outfit to change into for the party afterwards. Turning up to the reception in damp clothes might get a bit annoying after a while, so having a fresh pair of socks to change into at the least is a must. In terms of the guests, making sure that there is a good cloakroom facility is very useful, as they'll all come in with their wet coats and jackets and want somewhere to put them to dry before leaving again. These kinds of things can all be discussed with the venue, and with a little bit of forward thinking should go very smoothly.
5. Warming Treats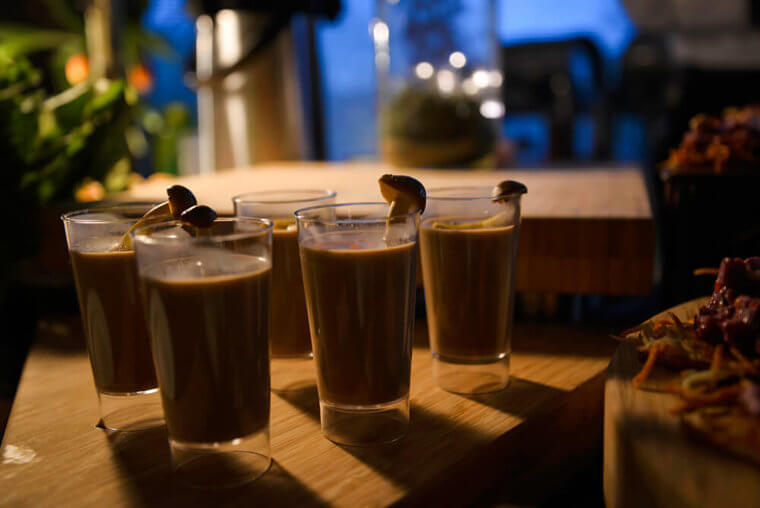 The last thing to consider is making sure that everyone in attendance will feel refreshed and nourished whether it's rain or shine. Making sure there is plenty of warm things to drink and warm food to eat will help to ease any blues people may be feeling from the rain outside. A happy belly leads to a big smile, and your wedding day deserves to be smiles all around.
So there we have some fabulous advice on how to deal with rain on your wedding day. A little bit of rain definitely won't stop the magic that comes with the matrimony of two people, and we're willing to bet that rain might actually end up being the unexpected guest of honor.